World of Battle Camp
Comments

32
55pages on
this wiki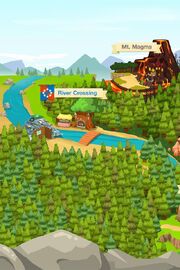 Battle Camp's world is wide and vast.
There are plenty of places worth exploring along with the chain of quests that comes about. #1 Battle Camp Forum
Level Required: 1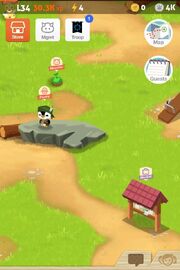 Please use my refferal code cwkv7j. I worked really hard to get you guys this list. All I ask is please use my code.

All beginner players will start their journey from here, following a series of chain quests. 
Teepee Hollow
Edit
Level Required: 5
Turtle Falls
Edit
Level Required: 10
Spring clearing
Edit
Level Required: 15
Rocky Ridge
Edit
Level Required: 20
Mt. Magma
Edit
Level Required: 25
Lost Temple
Edit
Level Required: 30
Monsters: - 
Celestial Towers (Event)
Edit
Level Required: 1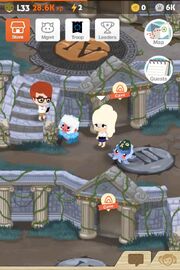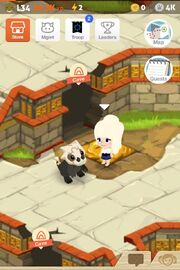 Monsters: -
River Crossing (Event)
Edit
Level Required: 1
Monsters: Baking Soda 
Winter Peak (Event)
Edit
Level Required: 1
Monsters: Bearzebub  
Event Special: Coal
Level Required: 4
Monsters: None
Fighting events
Troop Wars
Edit
Level Required: 1
Monsters: None
Troop Hall
Edit
Level: Anyone In a Troop
Monsters: - Goredener, Baygon, Heatra